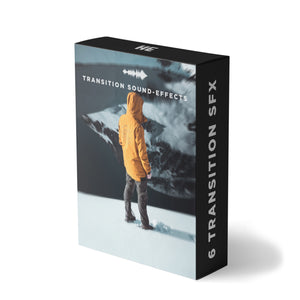 TRANSITION SOUND-EFFECTS FOR FREE
OVERVIEW
Here are 6 Sound-Effects that I have put together to make my video more Cinematic in the editing. You can download these 6 SFX for FREE and use them for your own videos.
The SFX are .wav files and can be used in all editing Softwares. The Pack includes 6 Swoosh different Swoosh SFX.
Have fun playing around with them ! 
Testimonials
I tested the Action Cam LUT pack and it really satisfied my needs. The best thing is all the extra tools that I got with it, GREAT PRODUCT !

Luke B.
Unlike any other store, you can download a lot of tools for Free, which I really like, Thank You

Daniel
Clean LUTs, perfect for my Sony a6400 Cine4 Footage, helped me a lot with color grading

Max L.