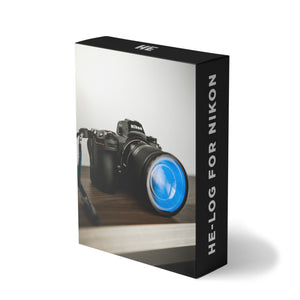 CUSTOM HE-LOG PROFILE FOR NIKON Z6, Z50,...
Overview
I created this LOG Picture Profile for Mirrorless Nikon Cameras like the Nikon Z6 & Z50. It allows you to get a LOG Picture profile on Nikon cameras without using an external Monitor. This Profile can be installed very easily to your camera and has been created by Hannes Engl.

Download this Product for Free and you will get a the HE-LOG Profile and a Setup guide that helps you install it on your camera, this will allow you to get  more Cinematic Results and more Dynamic Range out of your Nikon Camera.
THE HE-LOG PROFILE WORKS FOR:
- Nikon Z6
- Nikon Z7
- Nikon Z50
Have fun using this for your own camera :)
Thanks, Hannes
Testimonials
I tested the Action Cam LUT pack and it really satisfied my needs. The best thing is all the extra tools that I got with it, GREAT PRODUCT !

Luke B.
Unlike any other store, you can download a lot of tools for Free, which I really like, Thank You

Daniel
Clean LUTs, perfect for my Sony a6400 Cine4 Footage, helped me a lot with color grading

Max L.